Electrical Engineer - New Smyrna Beach Utilities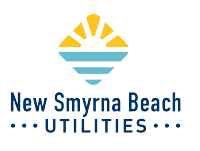 Job Summary
This is a professional position providing electrical engineering and support to the UC's electric, water, reuse, and pollution control utility operations and planning for short and long-term system growth. Under the direction of the Engineering Manager, this position works with operating department personnel in the planning and execution of the electrical engineering requirements of the UC's operating systems. The successful candidate will have experience working at or with electric utilities (municipal/IOU) in distribution, substation and/or transmission engineering design and project management required.  Protection and control design, testing, and related experience a plus. This position serves as representation to various regulatory agencies, trade organizations, and other utilities with which the UC has an ongoing relationship. This position provides guidance to technical personnel employed or engaged by the UC in the Engineering Department. 
Essential Duties and Responsibilities
Manages electrical and generation related projects.
Provides engineering assistance for operations in the design, maintenance, and installation of relays, breakers, fuses, and other protective devices in the electric system, including protective relay schemes for transmission, distribution, and generation.
Project management of C.I.P., including preconstruction activities, shop drawing review and acceptance, inspection coordination, update meetings, coordination with contractors and other UC departments, collect project close-out documents, pay application review, substantial completion and final completion determination, respond to contractor requests for information, and resolve field discrepancies.
Calculates fault currents, load flows, and relay settings for the electric system.
Prepares construction plans and specifications for electrical projects.
Reviews and/or designs panels and control schemes for electrical, water, reuse, and pollution control systems.
Designs proposed UC electric facilities to enhance customer service and provide service to new residential and commercial customers.
Provides information in response to questionnaires and submittals pertaining to generation requirements, planning, loads, future growth, and other planning information.
Responds to requests from ratepayers for street lights, solar systems, and other utility programs.
Education and Experience   
Bachelor's Degree in engineering required. A minimum of 5 years of experience required. Professional Engineer license preferred.
Other Qualifications         
Florida Driver's License Class E required. Ability to work flexible hours, as required.
Salary Range: $73,916.74 - $94,243.85
Starting salary is dependent upon qualifications. Compensation package includes benefits such as retirement, health insurance, vacation time, and more.
Posting closing date: 07/15/2022
How to apply:
Applications may be completed online at 
www.nsbufl.com/job-openings
. 
Applications/Resumes must be submitted by the Posting Closing Date and will not be accepted after.  
UCNSB is an equal opportunity employer. We celebrate diversity and are committed to creating an inclusive environment for all our employees. All employment decisions, including hiring, promoting, disciplining, or discharging are based on merit, competence, performance, and business need. We do not discriminate on the basis of race, color, religion, marital status, age, national origin, ancestry, physical or mental disability, medical condition, pregnancy, genetic information, gender, sexual orientation, gender identity or expression, or any other characteristic that is protected under federal, state, and/or local law.
Veteran's Preference. We value the service veterans and their family members have given to our country. We support the hiring of returning service members, veterans, and military spouses. Veteran's preference is applied during our recruiting process.
If you require an accommodation to submit your application or resume, please contact our Human Resources office at (386) 424-3056.
UCNSB is a local government organization and a Drug Free Workplace.