Energy Services Representative II - City of Tallahassee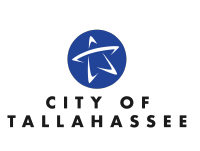 The City of Tallahassee has an exciting opportunity in its Customer Operations division for an experienced Energy Services Representative II. This position allows you to use technical skills in the field of energy conservation for structures to benefit the entire Tallahassee community. In this position, you will work directly with customers performing energy audits to help them identify ways to save energy and water at their homes/businesses. The right person will have strong communication skills, be good at analyses, and enjoy problem solving.
A successful applicant must possess a certified HVAC license and have experience with residential/commercial energy audits. The position requires a college degree or extensive job-related experience in lieu of a four-year degree. The position offers a dependable work schedule, allowing for a nice work/life balance.
ABOUT TALLAHASSEE
Tallahassee, located in the panhandle of the Sunshine State, is the capital of the State of Florida and the metropolitan area is home to more than 365,000 Floridians. It is a dynamic and growing community that provides its residents with excellent amenities and entertainment that include award-winning parks, coastal and other outdoor activities, excellent educational opportunities, festivals and sporting events, and much more.
Job Specifications
For the complete job specification, listing major job functions and duties for this job classification, go to https://www.talgov.com/employment/hr-job-descriptions.aspx
Minimum Training & Experience
Possession of a bachelor's degree in public or business administration, marketing, public relations, communications, engineering, architecture, behavioral, general or social science, education or a related field and one year of technical/professional experience in an advertising agency or experience that includes energy management, general contracting for residential renovation or construction, mechanical equipment sales in HVAC (heating, ventilation and air conditioning), installation or maintenance of HVAC mechanical equipment, professional building inspection, utility marketing, utility customer service or a related area; or an equivalent combination of training and experience.
Necessary Special Requirements
HVAC license (heating, ventilation and air conditioning) is required for this position.
Must obtain Residential Conservation Service Auditor Certification within six months of appointment.
Driver's License Requirements
Must possess a valid Class-E State driver's license at the time of appointment.

Compensation and Benefits
The City of Tallahassee offers competitive salary and benefits. Salary range for these positions will be $18.1365 to $41.6225/hourly. Hiring rate generally will not exceed $30.199600 per hour.
In addition to competitive salaries, the City offers a full slate of benefits for its employees including a defined benefit pension plan, City contribution to a 401K plan, cafeteria style benefit offerings including paid holidays, personal leave, sick leave, and catastrophic leave.
Veterans' Preference
Certain service members and veterans, and the spouses of the service members and veterans, will receive preference and priority, and certain service members may be eligible to receive waivers for postsecondary educational requirements, in employment and are encouraged to apply for the positions being filled. For information on who may be eligible for Veterans' Preference, go to http://floridavets.org/benefits-services/veterans-preference/, or call Human Resources & Workforce Development at (850) 891-8214 IMPORTANT: In order to claim Veterans' Preference, applicants MUST upload a DD-214 (and other documentation, as applicable) with their online application prior to the closing date of the job opening.
How To Apply
Click the Apply Now button below to Apply On-Line. Only On-Line applications will be accepted for this vacancy. Remember, you must complete all sections of the on-line application, including education and work history, even if you also submit a resume. If you need additional information about how to complete your on-line application, see our Application page at http://www.talgov.com/employment/employment.aspx
If you have a disability requiring accommodations, please call 850-891-8214 Monday through Friday, between 8 a.m. and 5 p.m., or TDD 711, at least 48 hours, (excluding weekends and holidays), prior to the application deadline.