Engineering Manager - City of Lake Worth Beach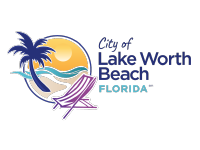 SUMMARY:
Reporting to Assistant Director – Electric T&D, the Engineering Services Manager manages the engineering support functions necessary for the electric utility to properly plan for and execute projects and operating activities.  This includes activities such as capital and O&M project planning and budgeting, project cost estimating and tracking, engineering/materials/construction coordination.  
The Engineering Services Manager understands the business of electric utility operations, the importance of system reliability, and effectively communicates with department heads and establishes priorities for the provision of support services.  
The Engineering Services Manager manages the annual and long-term planning function for O&M and capital improvements necessary to improve the safety and reliability of the T&D system; prepares bid documents, Staff Reports, Fiscal Impact Statements, participates in vendor/supplier selections, etc. 
City Center
The Engineering Services Manager manages the development and implementation of relevant specifications, standards, prepares grant applications, project management processes and documentation, issues work authorizations, ensures timely deliverables on projects, oversees and manages construction projects as needed, and reviews/approves invoices for payment. Is responsible for contract administration as it relates to acquisition of projects materials, equipment, and services to ensure compliance with specifications, conformance with funding requirements, and the process of department submissions for payment for materials and services. 
The Engineering Services Manager leads special projects that benefit from his/her knowledge of electric utility operations and electric utility/City needs to achieve the desired outcomes.  Projects may include management of the electric utilities pole attachment and join use agreements, coordination of planning and field activities with other utility providers such as water, sewer, and telecommunications, building/facilities services, public safety, etc.
The Engineering Services Manager must an energetic and detailed-oriented professional responsible for effectively supporting the Electric Utility's operating departments. The ideal candidate will be a highly-skilled manager with the ability to recommend and implement changes in work flows and support services, including effective coordination with supporting City departments.  The candidate must be capable of working and operating in a manner conducive to motivating department and non-department employees to collaborate and support the needs of the electric utility. The Engineering Services Manager must exhibit technical competency, analytical skills, and communication skills to effectively establish and communicate priorities to the team.  A strong sense of ownership for results, continuous improvement, team and public safety, competitive cost yet effective project delivery, and a highly professional approach to problem solving should be readily evidenced.
To view complete description and to apply
visit here
.