Engineering Technical Assistant - KUA
Date posted
March 14, 2023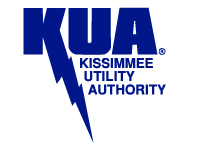 General Definition of Work
Performs technical work utilizing data prepared by engineering staff to compile construction and maintenance project records. Ability to check engineering planning sheets for accuracy and completeness. Work includes compilation of construction cost estimates, preparation of line extension contracts, close out of projects, and reconciliation of line extension contracts with owner/developer. May provide backup to department administrative staff.  This position reports to the Assistant to Vice President of Operations. Work is performed under minimal supervision. 
Typical Tasks
Ability to work from data sheets, field planning sheets or verbal instructions from engineering staff, to compile construction and maintenance project records utilizing Great Plains/Construction Management software and Workflow Manager software. Compiles detailed project cost estimate through input of material, labor, and equipment prepared by engineering staff. Reviews cost estimates for completeness and accuracy. Utilizes cost estimate to prepare line extension or lighting agreement contract. Transmits necessary contract information to owner/developer. Deals directly with owner/developer in answering questions regarding line extension contracts. Receives and processes line extension contract payments. Monitors status of projects to identify possible problem areas. Prepares detailed as-built cost estimates of projects upon completion of construction. Reviews actual cost data for completeness. Prepares cost breakdowns as requested by owner/developer. Works closely with other departments to resolve problems in actual project data. Reconciles estimates to actual costs through billing in Great Plains and prepares final bill or refund request for transmittal to owner/developer.   Reviews final as-built assembly projects for completeness and accuracy. Prepares final close-out of projects for transmittal to the Finance and Administration department. Works closely with line operations regarding status of projects and tracks from start to finish. Logs service orders in Customer Information System (CIS). Receives completed KUA equipment property damage claims and files claims with insurance company. Maintains records of all phone and written contacts related to projects. Submits pole attachment and right-of-way notifications to other utilities. Submits quarterly reports to Public Service Commission. Prepares monthly line extension and Economic Development Contract reports. Prepares and records easement documentation. Manage customer service inquiries and requests.  Performs other general clerical duties and related work as required. 
To view complete description and to apply
visit here
.