Engineering Technician - City of Alachua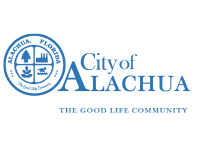 GENERAL PURPOSE
This position is skilled and requires technical work in the field of water, wastewater, electric, public works, engineering, and performs a variety of administrative/clerical support tasks for specific projects. Support will involve general office management, facilities and equipment coordination, records management, procurement/ materials management, business planning, budget/accounting, and other areas as assigned.
MAIN JOB TASKS AND RESPONSIBILITIES
Supports and assists Engineering Supervisor and department in collecting, evaluating, reviewing, analyzing and interpreting engineering data related to Public Services infrastructure.
Assists in monitoring compliance with City regulations related to utility infrastructure.
Performs maintenance of City utility/infrastructure maps.
Compiles and generates reports, statistics, timelines, tables, graphs, correspondence and presentations.
Maintains Work Management systems for Public Services, and designs processes to enhance work flow.
Maintains City permit application process for right-of-way use permits, driveway permits, culvert permits, industrial discharge permits, etc.
Assists in the preparation of permit applications required by outside agencies for City operations.
Maintains files and records, refers callers, collects, compiles, and arranges meetings, and tracks information relevant to project assignment.
Provides support in reviewing drafts, finished documents for grammatical accuracy, manages correspondence from project team, and reports status of project progression, schedule and budget.
Performs other related duties as required/assigned.
MINIMUM QUALIFICATIONS
Associate's degree required.
Excellent oral and written communication skills required.
Advanced MS Office skills (Word, Excel, PowerPoint) required.
Minimum of two (2) years general office support and professional work experience.
A comparable amount of training, education or experience can be substituted for the minimum qualifications.
An appropriate valid State Driver's License is required. CDL License preferred.
KNOWLEDGE, SKILLS, AND ABILITIES
Strong administrative and business operating knowledge.
Knowledge of the occupational hazards and standard safety precautions of the work.
Ability to operate computers and semi-sophisticated electronic equipment.
Ability to accurately read and interpret record drawings, construction drawings and key maps of utilities.
Ability to understand and carry out written and oral instructions.
Ability to establish effective working relationships with employees and the public.
WORKING CONDITIONS & PHYSICAL REQUIREMENTS
Works both inside in an office environment and/or outside. Outside work may entail all weather with: noise; darkness; dust; fumes; chemicals; solvents; grease; oil; uneven surfaces; moving objects; ladders and scaffolding; below ground; in water; vibrations; odors. Works on heavy construction sites.
May require announced or unannounced overtime work and the ability to respond to call-out during non-working hours or emergencies.
May be required to work in difficult and strenuous environments due to nature of constructing and operating utilities system.
Reasonable accommodations will be made in accordance with existing ADA requirements for otherwise qualified individuals with a disability.
Acceptable eyesight (with or without correction).
Acceptable hearing (with or without hearing aid).
Moderate lifting and carrying; pulling; pushing; walking; standing; kneeling; bending; smelling; driving.
Wear restrictive safety equipment including but not limited to safety glasses, face shields, hearing protection devices, gloves, safety vests, and hard hats.
To view complete description and to apply
visit here
.