Fiber Network Engineer - FPUA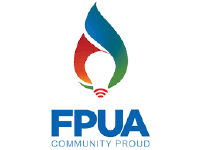 The minimum salary for this position is $21.57 per hour.
Salary assigned will be commensurate with experience.
Responsible, technical, skilled position installing, configuring, testing, operating, maintaining and repairing the fiber optic infrastructure.
Reports to the OSP Fiber Network Engineer.
Must possess:
Understanding of fiber Infrastructure and requirements for penetration of buildings for fiber termination.
Ability to adjust quickly to rapidly changing priorities, multiple demands and ambiguity.
A sense of urgency in the face of important issues and opportunities, ready to make timely decisions, commit one's self, and take action.
Embraces innovation and change as an opportunity. Generates new ideas and approaches to solve problems.
Ability to build productive working relationships with others in a positive, straightforward and collaborative manner.
Ability to foster excellent achievement through teamwork.
Drive to achieve and maintain excellence in technical/functional roles and accountabilities.
Excellent communication skills that will ensure interactions with customers and other employees are clear, concise and polite.
Knowledge of Communcation Worker Saftey rules outlined in the NESC
High School Diploma or GED from an accredited educational institution is required. Minimum of two years of work experience as a Telecommunications Technician. AS degree in Computer Science, Electrical/Mechanical or other related field is desirable.
When considering new job applicants, comparable amounts of training and experience may be substituted in lieu of some of the minimum qualifications.
To view complete description and to apply
visit here
.