OSP Fiber Network Engineer - FPUA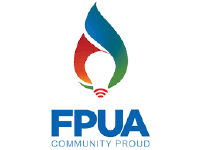 Position Summary and Qualifications
The minimum salary for this position is $21.15 per hour.
 Salary assigned will be commensurate with experience.

This is a highly technical position responsible for the planning, design, installation, construction, maintenance and operation of the outside fiber plant infrastructure. Reports to the FPUAnet Manager.
Must possess:
Considerable knowledge of design and construction practice for AE and GPON fiber optic networks.
Ability to operate an OTDR to troubleshoot and test fiber optic cable.
Ability to initiate and complete large design projects with minimal supervision. 
Thorough and complete knowledge of rules, regulations, policies and procedures applicable to electric and communication industry, and the ability to apply them in day-to-day engineering situations.
Ability to direct construction in the field and perform all necessary field engineering services for utility construction projects, including record drawing oversight and certification, under the indirect supervision of the FPUAnet Manager.
Considerable knowledge of local and state permitting agencies codes and regulations, including NESC.
Extensive knowledge and expertise in the use of AutoCAD drafting and design system, GIS Mapping.
Considerable knowledge of other office software, such as Microsoft Word, Excel and Access.
Ability to write technical specifications
Extensive knowledge of creation of fiber optic paths and calculation of loss budgets. 
Considerable ability to establish effective working relationships with internal and external customers.
Ability to plan the work of technical personnel engaged in surveying and drafting.
Maintenance of Traffic (MOT) and ability to prepare MOT plans for utility construction projects
Graduation from an accredited two year (A.A or A.S. Degree) technical school or community college with course work relevant to engineering.  A minimum of 5 years of experience in the design and construction of Fiber Optic Networks, including 2 years of experience at various levels of project management .
To view complete description and to apply
visit here
.