Finance Manager - Town of Havana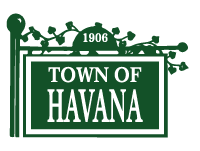 POSITION DESCRIPTION
The Finance Manager provides comprehensive finance support for the Town of Havana and reports directly to the Town Manager. This administrative position is responsible for billing, payables, journal entries, account reconciliation, account disputes, payroll and benefits management.
RESPONSIBILITIES
Provides all finance support to the Town Manager. Manages the utility billing process. Manages financial data to discover outstanding invoices. Collects and sorts all invoice, credit, bill, and order statements. Processes all payables and issue payments. Enter all relevant data into accounting software. Drafts invoice statements for customers and vendors. Utilizes electronic, standard and certified mail services to deliver invoices. Issues reminder and final notice statements to delinquent account holders. Records and updates all payments in accounting software. Reviews finance transactions to ensure compliance with GAAP / GASB requirements and any regulatory statutes. Process payroll for all town employees including FRS retirement and tax remittance. Prepares and distributes W-2s and 1099's annually. Provides benefits management support to incoming and existing staff. Coordinates all billing reconciliations for benefits. Provides finance reports monthly to Town Council. All other duties as assigned.
To view complete description and to apply
visit here
.