Financial Reporting Analyst Sr - JEA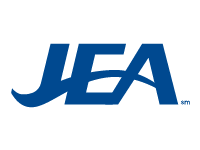 Prepares detailed monthly, quarterly and annual financial statements with supporting analysis and disclosures to be utilized in the financial decision making process at JEA. Ensures the efficient and effective application of financial accounting and reporting practices to provide relevant continuous information about the financial operations of the company.
Prepares monthly and quarterly financial statements and related schedules for the entity(ies) assigned, including the financial analysis of the related accounts.
Compiles and/or records month-end journal entries along with related wires and invoices.
Prepares account reconciliations and serves as the financial reporting liaison to other departments completing journal entries and/or related account reconciliations.
Prepares year-end financial statements, schedules and footnote disclosures.
Works closely with independent auditors in completing the year-end audit.
May participate in the testing of new patches/upgrades for the financial ERP and related systems.
Assist with maintaining and strengthening the integrity of the financial reporting process and internal controls over financial reporting.
Prepares ad hoc and other special reports pertaining to financial reporting.
To view complete description and to apply
visit here
.