Five Candidates to Interview for PSC Seat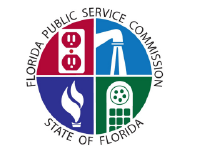 A state panel next month will interview five candidates, including state Rep. Scott Plakon, R-Longwood, for a seat on the Florida Public Service Commission. The candidates, who also include a daughter of Sen. Kathleen Passidomo, R-Naples, are slated to be interviewed April 12 by the Florida Public Service Commission Nominating Council.
The council then will send at least three nominees to Gov. Ron DeSantis, who will make an appointment to the utility regulatory post. The seat became open last month when DeSantis appointed longtime Commissioner Julie Brown as secretary of the Florida Department of Business and Professional Regulation.
Nine candidates applied to replace Brown, and the council culled the list Monday to five. They are Plakon; Gabriella Passidomo, an attorney at the Public Service Commission; Rosanna Manuela Catalano, president of the communications firm Rocket Ship Consultants LLC and a former executive director of the Florida Elections Commission; Jeanne Curtin, a former deputy general counsel of the Florida Department of Elder Affairs; and Ana Ortega, who has served as chief policy adviser to three members of the Public Service Commission, including current Commissioner Mike La Rosa. The job pays $135,997 a year.
Article reposted with permission from The News Service of Florida.