FMEA Statement Regarding Public Power Restoration Efforts Following Hurricane Idalia
Date posted
August 30, 2023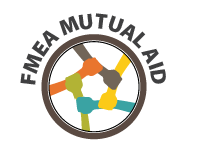 STATEMENT BY: Amy Zubaly, Executive Director, Florida Municipal Electric Association
The impacts of Hurricane Idalia, an unprecedented storm for Florida's Big Bend Region, have currently left more than 251,300 homes and businesses in Florida without power. More than a third of Florida's 33 public power utilities were impacted with outages reaching approximately 42,000 public power customers as of noon today.
Prior to Hurricane Idalia's landfall, the Florida Municipal Electric Association had assembled more than 350 mutual aid resources from nearly 50 public power utilities across 13 states from as far away as Nebraska and Oklahoma to as near as Alabama and Georgia and from within Florida, along with hundreds of contractors and tree crews.
As of 11 a.m. today, Florida's public power utilities have restored power to approximately 52,000 customers.
Florida's public power utilities are committed to fully restoring power to their customers as quickly and safely as possible and will continue to work around the clock until every customer has electric service. We greatly appreciate our network of mutual aid support that will help make this possible and the partnership of the Governor's Office, Florida Division of Emergency Management, and local emergency operations centers as we work toward recovery.