FPL Transmission Line Project Approved
Date posted
September 23, 2022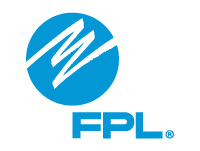 State Department of Environmental Protection Secretary Shawn Hamilton issued a final order Thursday approving a Florida Power & Light plan to build an 80.5-mile transmission line from Okeechobee to DeSoto counties. The 230-kilovolt transmission line, which also received a sign-off in June from the state Public Service Commission, will connect substations in Okeechobee and DeSoto counties, while crossing parts of Highlands County. In an application filed in April, FPL said the transmission line is planned to be in service by December 2025. The utility pointed to a need to upgrade its system to meet increased power demands in a region that includes Collier, Lee, Hendry, Charlotte, Glades, Sarasota, DeSoto and Manatee counties. "FPL evaluated multiple transmission alternatives for meeting this identified need, which resulted in the selection of the project," the application said.
"The project presents the best alternative, taking into account the demand for electricity, enhancing electric system reliability and integrity and addressing the need for abundant, low-cost electrical energy to assure the economic well-being of the citizens of this state." The proposal was initially sent to an administrative law judge, with a hearing scheduled for this month. But the Department of Environmental Protection and FPL proposed canceling the hearing. An administrative law judge agreed, sending the issue back to the department for a final order under a law known as the Florida Electric Transmission Line Siting Act. "Having reviewed the matters of record and being otherwise duly advised, the secretary concludes that, if constructed and operated in accordance with the evidence presented in the record and … conditions of certification, the project will serve and protect the broad interest of the public and should be approved," Hamilton's order said.
Article reposted with permission from The News Service of Florida.