FPL Vehicle Charging Plan Gets Backing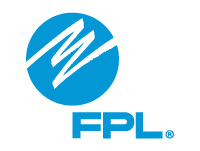 By News Service of Florida Saff

The state Public Service Commission next week should approve a Florida Power & Light proposal that would lead to more vehicle-charging stations, commission staff members recommended Friday. FPL in June filed the proposal to create a five-year pilot program for "fast charging" stations that, at least in some cases, would be operated by the utility. The commission is expected to consider the issue during a Dec. 1 meeting. FPL needs the commission to approve what are known in the utility industry as "tariffs," which generally involve pricing structures. If approved, the program would take effect Jan. 1.
While the number of electric vehicles on the road is expected to continue to increase, FPL pointed in the proposal to issues that need to be addressed, including costs at charging stations and motorist concerns about not having enough stations. "Widespread growth in EV (electric vehicle) ownership is dependent on a number of factors, including the cost of purchasing an EV, the variety of vehicles available, consumer habits and mindset," the proposal said. "However, perhaps the most cited barrier to adoption is the issue of 'range anxiety,' or the perceived risk that the vehicle will have insufficient battery charge to reach its destination. This fear is closely related to the lack of available public charging infrastructure."
Article reposted with permission from The News Service of Florida.