Gainesville Utility Revamp Goes to DeSantis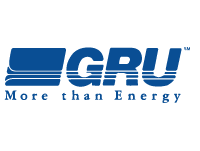 Article reposted with permission from The News Service of Florida.
After debate during this year's legislative session about placing additional restrictions on municipal utilities, Gov. Ron DeSantis on Wednesday formally received a bill that would overhaul the utility in the Gainesville area. The bill (HB 1645) would create the Gainesville Regional Utilities Authority to replace the longstanding Gainesville Regional Utilities agency. While the authority would be a unit of Gainesville city government, the City Commission would not control or direct it. The governor would appoint the authority's board members. Also, the bill, sponsored by Rep. Chuck Clemons, R-Newberry, would limit transferring money from the utility to the city. During this year's legislative session, Republican lawmakers repeatedly questioned transfers of money from municipal utilities to bolster city budgets, in part because many utility customers live outside the boundaries of the cities. While Gainesville was a key part of the debate, the House considered a bill that would have applied more broadly to municipal utilities and placed restrictions on transferring money. That bill (HB 1331), however, did not pass. The House voted 81-33 in April to approve the Gainesville bill, which was approved unanimously by the Senate.