GIS Administrator - Beaches Energy Services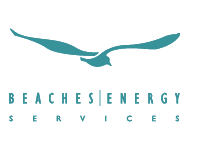 JOB SUMMARY
This position performs complex work in planning, organizing, and directing the architecture, business analysis, design, implementation, maintenance, modification, and management of the Geographic Information System (GIS) network; does related work as required. Work is performed independently under the general supervision of the Application Services Manager.
PHYSICAL DEMANDS
The work is light work requiring the exertion of 20 pounds of force occasionally, up to 10 pounds of force frequently, and a negligible amount of force constantly to move objects. Additionally, the following physical abilities are required:
Repetitive Motion: Substantial movements (motions) of the wrist, hands, and/or fingers.
Manual Dexterity: Picking, pinching, or otherwise working, primarily with fingers rather than with the whole hand as in handling.
Vocal Communication: Required for expressing or exchanging ideas by means of the spoken word.
Hearing: Required to perceive information at normal spoken word levels.
Visual Acuity: Required for preparing and analyzing written or computer data, visual inspection involving small defects and/or small parts, use of measuring devices, operation of motor vehicles or equipment, determining the accuracy and thoroughness of work, and observing general surroundings and activities.
To view complete description and to apply
visit here
.