GIS Supervisor - City of Leesburg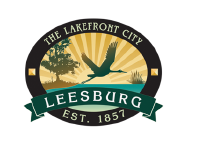 GIS Supervisor
Type: Full Time                                                       
Salary/Pay Rate: $31.08 - $43.01 per hour
Posted Date: 10/11/2022
Under general supervision of the IT Network Manager, coordinates and supervises the personnel involved in the design, development, implementation, and maintenance of the City's Geographic Information System (GIS). Overall responsibility for ensuring development and maintenance of the City's GIS Strategy and work elements; database, infrastructure, applications, and staff resources are managed, maintained, and enhanced to meet City requirements. Employees in this class have considerable knowledge of software, hardware, peripheral equipment and terminology related to GIS and IT. This position also oversees the preparation of maps, programs, sketches and related graphical media. Position is responsible for assuring that the City's GIS system is accurate, reliable, and comprehensive. Responsible for GIS database management, system administration, project oversight, monitoring staff progress towards goals and objectives, advising local government regarding methods and procedures to improve data management and mapping, assisting with preparation of department budget, recommending capital and operational outlays, and overseeing acquisition and maintenance of GIS hardware and software.  Performs related work as required.
Requires a two (2) year degree from an accredited college with a minimum of three (3) years of experience in GIS development or equivalent combination of training and experience which provides the required knowledge, skills, and abilities.  At least two (2) years of supervisory experience managing staff, GIS projects and able to demonstrate skills, progression and working knowledge of modern GIS programs i.e. Arc/Info, ArcView, Arc Catalog, ArcGIS, Arc FM Server, current and former SQL Server versions, Visual Basic for Applications, Microsoft currently supported Windows versions and prior. Familiar with ESRI former and current versions, the processing of utility data via ARCFM and knowledge of AMI interfaces to Outage Management systems. Geographic Information Systems Professional® (GISP) Certification preferred. Requires a valid State of Florida driver license and satisfactory driving record as a condition of initial and continued employment.
To view complete description and to apply visit here.