GIS System Administrator - Ocala Electric Utility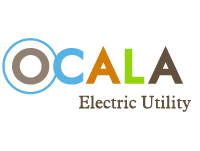 This Position is Eligible for the City's Student Loan Repayment Program
Hiring range is from $41,600 to $64,650
This is a highly technical position requiring expertise in the area of geographical information systems. Position is responsible for overseeing and maintaining the City Transportation, Stormwater, Water, Sewer and Reclaimed Water Infrastructure, GIS Systems and Asset Management/Work Order Programs. Work involves manipulation of infrastructure geographical information, and system data using a personal computer and related equipment. Reports to the Department Director or Designee.
Examples of Duties
1. Develops procedures for posting, GPS data collection, and quality assurance of GIS data.
2. With assistance of the applicable Infrastructure Maintenance Supervisors, create a three-year work plan to guide the development and implementation of the geographic information systems and work order management systems. Work plan will include annual milestones to monitor progress.
3. Develops system drawing standards and symbology.
4. Integrate pertinent information developed by the City and County Planning and Engineering Departments, and any other agencies into the City's infrastructure geographic information systems.
5. Develops custom GIS/asset management applications, as needed by the maintenance and engineering staff. This will include integrating various data sources.
6. Make changes to the GIS/asset management database design as required meeting maintenance and engineering staff information needs.
7. Train office personnel in the use of the GIS and asset management systems. Perform quality assurance on work products. Develop workflow to automate record keeping processes.
8. Oversee the design, implementation, and quality assurance of GIS/asset management database data collection including changes in the system templates.
9. Customer Service: Communicates clearly and politely with customers, other divisions of Engineering, PWD, Water Resources and other city departments.
10. Responding to emergency after-hour call outs is required unless dire circumstances prevent such a response.
11. Performs other duties as assigned.
To view complete description and to apply
visit here
.