GIS Technician or GIS Analyst (Based on level of qualifications) - KUA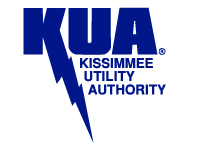 General Definition of Work
GIS Technician
This is skilled technical work designed to support the development, operation, maintenance, and enhancement of designated components of the utility's geographic information systems (GIS). Tasks are performed in the field and office, during which class incumbents use technical expertise, in combination with a variety of electronic devices, to identify, plot, collect, store, transfer, and display mapping, geographic, land use, and demographic information, as applicable or assigned. Work is performed under the general supervision of the Manager of GIS. 

GIS Analyst
This is advanced technical and professional geographical information system (GIS) work using specifically designed software to perform analysis and evaluation of a variety of geo-spatial data. This position is responsible for the maintenance and quality of department data to be entered, manipulated, analyzed and viewed for specific information, as it relates to the data's geographic position on the earth's surface. Incumbents also develop and document GIS-related procedures, application and user-interface requirements, conduct user needs assessments and recommend implementation of GIS solutions and standards. Incumbents serve as the liaison between the GIS and IT departments for issues related to the development and implementation of GIS applications and databases. Work is performed under the general supervision of the Manager of GIS.
To view complete description and to apply
visit here
.