Graham, Fay Reappointed to PSC
Date posted
September 9, 2021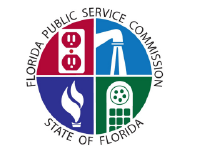 Gov. Ron DeSantis on Wednesday returned Public Service Commission members Art Graham and Andrew Fay to their seats on the state utility regulatory board for four more years. Graham and Fay, whose current terms expire in January, applied for reappointment and were among six finalists forwarded Aug. 30 to DeSantis by the Florida Public Service Commission Nominating Council. DeSantis' office announced the reappointments of Graham and Fay to four-year terms Wednesday without comment.
The five-member commission regulates utilities such as Florida Power & Light, Duke Energy Florida and Tampa Electric Co., along with water, natural-gas and telecommunications companies. As part of their interviews with the nominating council, Graham and Fay highlighted that few commission decisions are appealed or overturned. "We're following the laws that you guys put before us," Graham told the nominating council, whose members include Sen. Ben Albritton, R-Wauchula; Sen. Jim Boyd, R-Bradenton; Sen. Audrey Gibson, D-Jacksonville; Rep. Chuck Clemons, R-Newberry; Rep. David Silvers, D-Lake Clarke Shores; and Rep. Cyndi Stevenson, R-Saint Johns.
Graham was first appointed to the commission in 2010 by former Gov. Charlie Crist and reappointed twice by former Gov. Rick Scott. Fay served as a deputy to former Attorney General Pam Bondi before getting appointed to the PSC by Scott. Ten people initially applied for the $135,997-a-year jobs, before the list was pared to six. DeSantis also has appointed former state Rep. Mike La Rosa, R-St. Cloud, and Gabriella Passidomo, an attorney and daughter of Sen. Kathleen Passidomo, R-Naples, to the commission.
Article reposted with permission from The News Service of Florida.