Grant Opportunity: Electric Vehicle Charging Infrastructure (EVCI) Phase 1 - Now Open
Date posted
February 12, 2020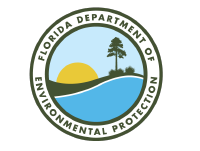 The Florida Department of Environmental Protection (Department) announces a competitive grant funding opportunity for electric vehicle charging infrastructure. Funds are available for Level 3 (DC fast) charging near the following Interstate highways: I-95, I-295, I-75, I-275, and I-4. The Department intends to fund approximately 27 charging station sites along these evacuation corridors. Each site will be eligible for up to $500,000 in grant funding, and cost-share requirements may apply. Applications are by April 7, 2020 at 5:00 p.m.
The Request for Applications (RFA), which includes information on project eligibility and instructions for how to apply, is available on the Department's Volkswagen Settlement webpage at the following link: http://www.floridadep.gov/volkswagen.
The RFA is also available through the Vendor Bid System at the following link: http://www.myflorida.com/apps/vbs/vbs_www.main_menu. The Department's grant solicitation number for this RFA is EVCI-RFA-01.