Human Resources & Risk Manager - Fort Pierce Utilities Authority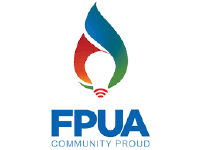 GENERAL DESCRIPTION: As a member of the senior leadership team, this position is accountable for strategic human resource and risk planning to provide the best people talent available and to position FPUA as an employer of choice within the industry and community. Work involves direct oversight and administrative responsibility of Human Resources, Risk Management, Health Insurance, Fringe benefits and Safety Program. Serves on the Emergency Operations Team for storm emergencies. Reports to the Director of Utilities.

ESSENTIAL MINIMUM EDUCATION AND EXPERIENCE: Bachelor of Science degree from an accredited college in Human Resource Management, Business Administration, Public Administration or closely related field is required. Eight (8) years of progressively responsible management experience; Professional (PHR) or Senior Professional (SPHR) in Human Resource Management Certification desired. Must be able to pass basic Microsoft Word and Excel tests with a score of at least 70%. When considering new job applicants, a comparable amount of training and experience may be substituted in lieu of some minimum qualifications.
To view complete description and to apply
visit here
.