Instrument & Control Technician - JEA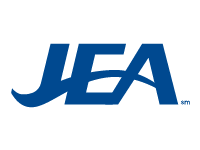 Under limited supervision, modifies, maintains, troubleshoots and repairs major control and monitoring systems and power plant instrumentation for generating units. Job requires in-depth knowledge of the general principles of chemistry, physics, electricity and pneumatics, sufficient to perform a broad range of complex skilled craft activities. Guidelines are available but are not completely applicable to the work or have gaps in specificity requiring judgment in interpreting, analyzing and adapting methods, techniques and procedures to specific cases or problems. Solves complex problems within established parameters and identifies and recommends responses to new and unusual situations. Completed work is evaluated for technical soundness, appropriateness and conformity with policies and requirements. Regular contact with individuals in other work groups and individuals in leadership positions both inside and outside the organization is required to plan, coordinate or advise on work efforts or to solve operating problems.
Participates in classroom and on-the-job training to develop required skills.
Provides classroom and on-the-job training to others, as required.
Assists in planning daily work and Instrument & Control portions of major outages.
Maintains mechanical, pneumatic and electrical and electronic test equipment.
Troubleshoots and repairs test equipment.
Makes design improvements to process and control loops, including temperature, pressure, level and flow controls.
Troubleshoots and repairs process and control loops and instruments such as transmitters, process controllers and recorders.
Performs general installation of instruments using hand and power tools such as wrenches, screwdrivers, tubing benders, taps dies, drills, and bits and saws.
Calibrates instruments and tunes process and control loops.
Performs preventive maintenance on instruments and process control loops.
Initiates purchase process for services, parts and equipment such as Original Equipment Manufacturer (OEM) engineering and repairs and performs routine ordering of spare transmitters and hand and power tools.
Prepares various statistical reports including reports required by environmental regulating agencies.
Participates and provides technical support for unit startup.
Designs and/or reviews designs and implements field modifications.
Analyses, tunes, maintains, troubleshoots and repairs major control system, including boiler, burner, turbine and water quality control systems.
Maintains, troubleshoots and repairs major generating monitoring equipment, data systems and operator interfaces.
Maintains tools and equipment in safe and proper working condition.
Complies with safety rules and regulations and employs safe work practices.
Performs other job-related work as assigned.
To view complete description and to apply
visit here
.