Intern, Electric Utility - City of Lake Worth Beach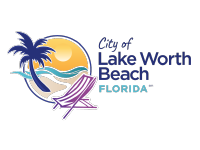 The City of Lake Worth Beach Electrical Utility is seeking a Electrical Design Intern.
Internships are Temporary not to exceed 6 month period with an hourly pay of $15.00.
Part Time and Temporary employees are not eligible for City health & pension plan.
Introduction:
The City of Lake Worth Beach electric utility is undertaking multi-year system hardening and reliability improvement projects of its electric T&D system that will involve upwards of $100 million in capital investments covering multiple projects aimed at significantly improving system reliability and resiliency. These and other projects to be undertaken by the electric utility are intended to significantly transform the performance of the electric utility system and will require the recruitment of experienced professional staff in the areas of project control, cost, and scheduling. 
Job Description:
Under the supervision of the Senior Electrical Distribution Designer (SEDD) the Electrical Distribution Designer (EDD) is tasked with providing the design of overhead and underground electric distribution facilities in support of The City of Lake Worth Beach Electric Utility Department strategic initiatives.
The EDD will participate in and help of the designs and upgrades of the utility's efforts to improve reliability of all equipment/systems and for the successful execution of electric utility projects and activities for all the Lake Worth Beach electric utility's distribution system.
Duties and responsibilities include:
Participates in onsite Distribution Design of overhead and underground electric distribution projects, project deliverables and activities.
Provides technical assistance to the Distribution Department as required.
Develops project objectives and plans conferring with management.
Under the supervision of the SEDD completes technical distribution projects. 
Attending meetings with management/and with contractors.
Contributes to team effort by accomplishing related results as needed.
This person must be able to work collaboratively with other members of the City of Lake Worth Beach staff, technology providers and contractors.
Ability to work independently and as part of a team depending on the assignment or situation.
Strong analytical and critical thinking, with the ability to identify opportunities that can improve efficiency.
Working knowledge of the planning, design construction or operation of utility scale electric distribution systems.
Working knowledge of preventative and predictive maintenance best practices.
Coordinates with other departments, construction, Transmission & Distribution (T&D), department planners, and pole contacts
Learns, interprets, adheres to and enforce company policies, i.e., Safety, Line Extension and the National Electric Safety Code
Skills/Abilities
Process improvement skills and/or certifications
Technical understanding of electric utility transmission and distribution systems
AutoCAD design, ability to gather and analyze data to create - modify One- Line CAD Drawings
Useful to have ArcGIS knowledge
Safety awareness 
Other
This position has occasional expectation of evening and weekend work. 
Perform field assistance during hurricane/storm recovery. Other duties as assigned during emergency situations such as storm recovery efforts.
Education, Experience, and Licensing Requirements:
Must be enrolled in accredited undergraduate or graduate program.
Preferable pursuing his/her last year of a Bachelor's degree in Electrical Engineering (BSEE)
Preferable experience in the electric utility industry, and has relevant work experience in the engineering, construction, operations, of electric utility T&D systems and/or components. 
Must have a valid automobile Driver's License.
To view complete description and to apply
visit here
.