Journeyman Lineman - UCNSB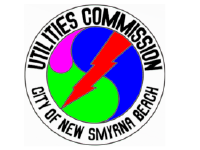 This position is responsible for the performance of skilled maintenance and repair of the electrical distribution and transmission systems in accordance with standard trade practices. Work is frequently performed with high-tension cables and under unfavorable weather conditions, requiring skill and care to protect the employee's life and the lives of others. Most of the work entails routine construction. Incumbents may be assigned to special trouble jobs in which some independent work occurs.
Education and Experience
This position requires the following education and experience:
High School Diploma/GED required. Completion of a recognized Journeyman Lineman Apprentice Program required (for external applicants, will accept a minimum of five years of experience as a Journeyman Lineman in the electric utility industry).
Other Qualifications
Florida Commercial Driver's License Class A with airbrake endorsement required.
Ability to work flexible hours, as required. An employee is subject to call-outs at all hours of the day and night, on weekends, and holidays, and is expected to report to work when called and to be on standby if it becomes mandatory. The employee must respond to 350 Slaton Street within forty minutes of receiving a call.
Employee must maintain a working phone number.
To view complete description and to apply
visit here
.