KUA to Stage Mock Disaster Ahead of Hurricane Season
Date posted
April 15, 2021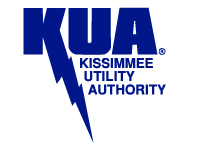 Kissimmee Utility Authority staff members will take part in a mock disaster drill to test the readiness of the utility for this year's hurricane season.
The four-hour drill will involve a wide range of activities, including both live-action training and table top exercises. Activities will include pre- and post-hurricane scenarios and other threats that will be handled with the same intensity as real-life incidents.
A team of observers will evaluate the drill to identify vulnerabilities and exposures and make recommendations for improvements. These observations will be shared with utility management in a drill debriefing.
"Disaster drills play a vital role in the overall development and testing of an emergency plan," said Jef Gray, KUA's Vice President of Information Technology and the utility's Drill Coordinator. "This year presents an even more unique situation given the current pandemic, but it allows us to further perfect our remote capabilities, as we identify any shortfalls and address them prior to hurricane season."
The drill will not impact normal utility operations.
The Atlantic hurricane season begins June 1 and ends November 30. Weather forecasters are predicting an above-average hurricane season with 17 storms, and approximately eight hurricanes.