KUA warns of utility bar code scam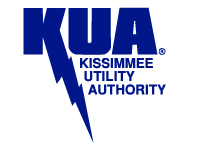 KISSIMMEE — Kissimmee Utility Authority is warning its customers to beware of an active bar code scam maliciously targeting residential customers in Kissimmee recently.
Over a two-day span the utility received more than 25 reports from customers who had been contacted by scammers via text or by phone. Two KUA customers fell victim to the scam, paying nearly $4,000 combined. In each case, the customers were initially contacted via text by individuals claiming to be from KUA and advising of the need to renew their service to prevent potential service interruption. The scammers then texted a bar code to the customers and instructed them to go to a gas station or a dollar store to have it scanned, and subsequently make the alleged utility payment at that location.
In most cases the bar code is linked to a scammer's bank or Paypal account, and allows the victim to deposit money into the stranger's account under the guise of a utility payment. The victims then received a second bar code to redeem an alleged high dollar refund, and were directed to go to a discount department store to have it scanned. When the second bar code was scanned it allowed scammers to access the full balance of one victim's bank account.
KUA will never require you to make a payment at a gas station or grocery store.
Customers can make a payment by check, credit card or debit card if they speak directly to a customer service representative over the phone at 407-933- 9800 or in person at our customer service center. Customers can also make a payment online or at any area Amscot Financial location. KUA utilizes QR codes for the purpose of outage reporting only. They are not used to collect payments.
"Scammers continue to use new technology to steal from unsuspecting customers, and bar codes are just the latest tactic," said Tiffany Henderson, KUA's Director of Corporate Communications. "We continue to educate our customers about scam awareness via in-person workshops along with external communication via radio, newspaper, and social media."
KUA offers these tips to avoid falling victim to a utility scams:
* If contacted by a suspicious individual representing KUA, don't respond to the text or phone call, and call the utility's direct phone number at (407) 933-9800.
* Do not give anyone access to your personal information by scanning random bar codes or QR codes from an unknown phone number.
* KUA will never require payment via a prepaid card, such as a Green Dot card, a wire transfer or any other form of payment that may be difficult to trace. * Ignore suspicious texts requesting personal information such as bank account numbers, user names and passwords, credit card numbers or Social Security numbers.
* Requests to make a payment at a gas station or store should be considered a red flag for scam activity.
* Customers approached for this type of personal information, or who believe they may be a victim of a scam, should report the incident to the utility and local law enforcement.
Founded in 1901, KUA is Florida's sixth largest community-owned utility powering 90,000 customers in Osceola County, Florida. For more information, visit www.kua.com.
###
KUA advierte sobre estafa con código de barras
KISSIMMEE — Kissimmee Utility Authority advirtió a sus clientes a tener cuidado con una estafa activa a través de código de barras dirigida maliciosamente a clientes residenciales en Kissimmee recientemente.
Durante un periodo de dos días, la empresa de servicios públicos recibió más de 25 informes de clientes que habían sido contactados por estafadores a través de mensajes de texto o por teléfono. Dos clientes de KUA fueron víctimas de la estafa y pagaron casi $4 mil en total. En cada caso, los clientes fueron contactados inicialmente a través de mensajes de texto por personas que afirmaban ser de KUA y les informaron sobre la necesidad de renovar su servicio para evitar una posible interrupción. Luego, los estafadores enviaron un código de barras a los clientes y les indicaron que fueran a una estación de gasolina o a una tienda de dólar para escanearlo y, posteriormente, realizar el supuesto pago de sus servicios en ese lugar.
En la mayoría de los casos, el código de barras está vinculado a la cuenta bancaria o de PayPal del estafador y permite a la víctima depositar dinero en la cuenta del extraño bajo la apariencia de un pago a la empresa de servicios públicos. Luego, las víctimas recibieron un segundo código de barras para canjear un supuesto reembolso de una alta cantidad de dólares y se les indicó que fueran a una tienda por departamento para escanearlo. Cuando se escaneó el segundo código de barras, permitió a los estafadores acceder al saldo completo de la cuenta bancaria de una de las víctimas.
KUA nunca le exigirá que realice un pago en una gasolinera o tienda de comestibles.
Los clientes pueden realizar un pago con cheque, tarjeta de crédito o tarjeta de débito si hablan directamente con un representante de servicio al cliente por teléfono al 407-933-9800 o en persona en nuestro centro de servicio al cliente. Los clientes también pueden realizar un pago en línea o en cualquier ubicación de Amscot Financial del área. KUA utiliza códigos QR con el único propósito de informar sobre interrupciones. No se utilizan para cobrar pagos.
"Los estafadores continúan utilizando nuevas tecnologías para robar a los clientes desprevenidos, y los códigos de barras son solo la más reciente táctica", dijo Tiffany Henderson, Directora de Comunicaciones Corporativas de KUA. "Seguimos educando a nuestros clientes sobre la concientización de las estafas a través de talleres presenciales junto con comunicación externa a través de la radio, los periódicos y las redes sociales."
KUA ofrece estos consejos para evitar ser víctima de estafas de servicios públicos:
* Si es contactado por una persona sospechosa que dice representar a KUA, no responda al mensaje de texto o llamada telefónica y llame al número de teléfono directo de la empresa de servicios públicos al (407) 933-9800.
* No le dé acceso a nadie a su información personal escaneando códigos de barras aleatorios o códigos QR de un número de teléfono desconocido.
* KUA nunca requerirá el pago a través de una tarjeta prepagada, como una tarjeta Green Dot, una transferencia bancaria o cualquier otra forma de pago que pueda ser difícil de rastrear.
* Ignore textos sospechosos para información personal como números de cuentas bancarias, nombres de usuario y contraseñas, números de tarjetas de crédito o números de seguro social.
* Las solicitudes para realizar un pago en una gasolinera o en una tienda de comestibles deben considerarse una señal de alerta de actividad fraudulenta.
* Los clientes contactados por este tipo de información personal, o que crean que pueden ser víctimas de una estafa, deben informar el incidente a la empresa de servicios públicos y a la policía local.
Fundada en 1901, KUA es la sexta empresa de servicios públicos de propiedad comunitaria más grande de Florida que sirve a 90,000 clientes en el condado de Osceola, Florida. Para más información visite www.kua.com.