Lineman First Class - Lakeland Electric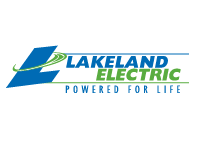 This is skilled journey level work in the construction, maintenance, and repair of electrical transmission and distribution systems. Work is frequently performed in close proximity to high-tension wires and under unfavorable weather conditions, requiring skill and safe work practices and procedures. Work also involves the use of hooks when climbing poles and working in aerial buckets at high altitudes. Work is normally performed under the supervision of a foreman; however, employees may be assigned to work independently. Work is subject to inspection for conformance by a supervisor.
To view complete description and to apply
visit here
.