Lineworker, Journey Level - City of Tallahassee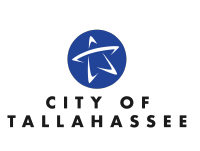 Job Specifications
For the complete job specification, listing major job functions and duties for this job classification, go to http://www.talgov.com/employment/hr-job-descriptions.aspx
Minimum Training & Experience
Possession of a high school diploma or an equivalent recognized certificate and completion of the Electric & Gas Utility apprenticeship program for Lineworker – Journey Level; completion of an external apprenticeship program in linework and one year of journey level work experience. Experience may be substituted for required education on a year by year bases that includes erection, maintenance and repair of overhead and/or underground electrical distribution and transmission line systems.
Necessary Special Requirements
Individuals in this classification are considered essential during emergency and storm situations and must be able to work 16 hours per day for extended periods of time and may be required to be away from their family.
Individuals in this classification must be available to serve on-call and are subject to having to work outside of their assigned shift/schedule to meet operational needs.
Individuals in this classification are subject to being deployed for mutual aid assignments out of town. These mutual aid assignments will require travel, extended work days and working 16 hours per day during deployment.
Employees in this classification are required to have and to maintain a valid CDL driver's license in order to have continued employment. This includes a requirement that the employee register with the Federal Motor Carrier Safety Administration Drug and Alcohol Clearinghouse.
Must be available to work a rotation shift that covers 7 days a week with extended hours until 10 PM in the evenings.
Salary Range
$34.093000 to $42.456600 per hour
NOTE: The Journey Lineworker position is in a step pay plan. This pay plan consists of four steps that top out in 2 ½ years at $42.4566/ hour.
During the time of interview, you will be evaluated on your years of experience and job knowledge. Based on this, a recommendation may be made for the top candidate to be hired at a higher step than the entry level. This recommendation is subject to General Manager approval.
Driver's License Requirements
Must possess a Class-A State Commercial Driver's License (CDL) appropriate for vehicle(s) to be operated as a condition for continued employment.
Veterans' Preference
Certain service members and veterans, and the spouses of the service members and veterans, will receive preference and priority, and certain service members may be eligible to receive waivers for postsecondary educational requirements, in employment and are encouraged to apply for the positions being filled. For information on who may be eligible for Veterans' Preference, go to http://floridavets.org/benefits-services/veterans-preference/, or call Human Resources & Workforce Development at (850) 891-8214 IMPORTANT: In order to claim Veterans' Preference, applicants MUST upload a DD-214 (and other documentation, as applicable) with their online application prior to the closing date of the job opening.
How To Apply
Click the Apply Now button below to Apply On-Line. Only On-Line applications will be accepted for this vacancy. Remember, you must complete all sections of the on-line application, including education and work history, even if you also submit a resume. If you need additional information about how to complete your on-line application, see our Application page at http://www.talgov.com/employment/employment.aspx

If you have a disability requiring accommodations, please call 850-891-8214 Monday through Friday, between 8 a.m. and 5 p.m., or TDD 711, at least 48 hours, (excluding weekends and holidays), prior to the application deadline.