Load Dispatcher - Utilities Department, System Operations Division - City of Homestead
Date posted
March 15, 2023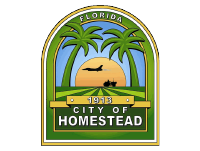 General Function:
Responsible for technical and administrative work involving the controlling, planning and direction of the production and/or purchase of electricity for the City of Homestead Electric Utility to meet the City's demand on a minute-to-minute basis.
Regulates the generation of electricity by the City power plant and arranges the purchase or sale of electricity in order to meet the electrical requirements of the City.  Work is performed under general supervision with considerable independent discretion and judgment allowed in the performance of duties.  Has the responsibility and authority to implement real-time actions that ensure the stable and reliable operation of the Bulk Electric System, up to and including the shedding of firm load.  Work is reviewed through observation of results obtained, periodic written and oral reports, logs and charts, and periodic conferences and supervisory analysis.
To view complete description and to apply
visit here
.