Manager Facilities Maintenance & Operations - JEA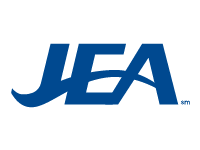 The Manager, Facilities Maintenance & Operations is focused on the proactive maintenance and operations of JEA's electric, water, sewer and district energy facilities including, but not limited to the installation, maintenance and operation of building and energy plant systems that assure the operation, safety and security of the people, equipment and supplies occupying those facilities. Responsible for managing the procurement and delivery of services for JEA facilities such as janitorial, trash removal and graphics services. Maintenance of elevators, generators, roof repair, landscaping, paving, pest control, pond maintenance, HVAC systems and, JEA owned backflow preventers. Manages the invoicing and auditing of facilities related technical specifications for vendor contracts.
To view complete description and to apply
visit here
.