Manager Financial Planning & Analysis - JEA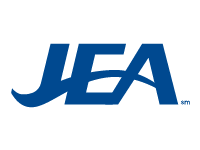 This position is responsible for effectively and efficiently managing all aspects of short- and long-term financial planning by assimilating Board of Directors, Senior Management, utility best practices and regulators directives, strategies and goals into comprehensive short- and long-range financial plans.
Prepares JEA's ten-year comprehensive financial model and planning documents, incorporating assumptions covering external

influences, e.g., environmental rules and regulations, Integrated Resource Plan, system master plans, capital budgets, financing

plans, fuels forecasts, cost of service studies as well as many other inputs.
Manages financial projections for the development of the annual revenue requirements, five-year financial plan, and rating agency

presentation.
Works in conjunction with Treasury Services, to prepare financial information for annual rating agency presentations, to be

included in official statements for prospective debt issuance and for presentations to prospective bond investors.
Provides support to individual cost center owners regarding financial planning, ad hoc financial analyses and policies and

procedures.
Manages the financial planning capacity within direct area of responsibility, as well as within JEA.
Creates, implements, and uses financial models to assist in guiding major utility decisions such as generation additions, capacity

(water, sewer, chilled water), Power Purchase Agreements, and asset retirements.
Manages relationships with external customers and stakeholders, as they relate to financial planning matters.
Manages the development and preparation of complex financial analyses for internal and external stakeholders
Conducts statistical studies.
Develops standards for financial analysis.
Prepares documents and presentations for the JEA Board, media inquiries and external stakeholders.
Stays abreast of and complies with local, state, and federal legal requirements by studying existing and new legislation.
Plans, organizes, trains, coaches, directs, and evaluates the performance of assigned Staff, establishing performance requirements

and personal development targets aligned with the JEA Scorecard and Strategic Initiatives, monitoring performance, and

providing direction for performance improvement and development.
Participates in the development of team goals and objectives; develops tactical plans to achieve success and manages the tracking

of progress and execution.
Provides leadership and example in meeting JEA's safety and wellness goals.
Performs other job-related duties as assigned.
To view complete description and to apply
visit here
.