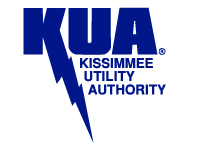 General Definition of Work
This position is responsible for supervisory and technical work in which the incumbent leads and manages the work of a group of geographic information system (GIS) technicians and analysts to provide GIS solutions that enable the utility to improve related and dependent processes. Serves as the central point of contact for all GIS-related activities.  Responsible for managing all aspects of GIS.  The incumbent partners with the departments to integrate the GIS processes and solutions with other applications and performs work related to the development and implementation or systems, databases, and other GIS related applications to create, maintain, display and update spatial databases within the comprehensive GIS. Work is performed with considerable independence under general supervision of an Assistant Vice President of Engineering and Operations.
Typical Tasks
Supervise the scheduling of all work related to the maintenance of information in the GIS and AutoCAD drawings.  Supervise the creation and/or publishing of GIS data or maps of the transmission, distribution, fiber systems, etc.  Responsible for coordinating with other municipalities and government agencies in order to obtain or provide GIS data as required.  Responsible for coordinating the installations and upgrades of all GIS related software including the areas of design, viewing, outage management, and web maps.  Oversee all enterprise GIS operations including database management and administration, data development, system administration, application development, as well as documentation and training.  Leads GIS application and data development.  Manage cartography standards for mapping displays.  Manage enterprise GIS projects and programs by planning, prioritizing, scheduling, and providing leadership to team members. Provides leadership and strategic planning regarding how spatial data can be used to support ongoing KUA projects and goals.  Design and implement enterprise GIS standards and practices.   Ensure proper integration with utility design, engineering analysis, and outage management programs. Manage and Perform GIS analysis, queries, searches and data manipulation as needed.  Support integration to KUA's CIS, Work Management and Asset Management software. Ensure the ongoing quality of GIS products and services.  Responsible for the configuration and customization of GIS applications.  Determines when it is appropriate to perform in-house GIS functions, and when it is appropriate to use consultants as an extension of staff or for unique or advanced services.  Coordinate with IT department to ensure backup and recovery methods for all GIS applications and data.  Support the production of engineering studies, reports, and related documents. 
Responds to calls and provides support after normal business hours on nights, holidays, and weekends as required, to ensure GIS systems remain on-line to support the Utility's continuous delivery of electric service to customers.
To view complete description and to apply
visit here
.