Manager of Outage Planning and Major Maintenance - GRU
Date posted
August 21, 2023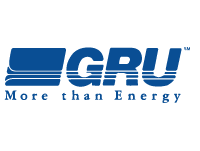 Job Details:
This is high level managerial work in the maintenance of electric generating stations (power plants), central utility plants (CUP) and combined heat and power plants (CHP). This position is accountable for activities related to the major maintenance and outage planning of the GRU Energy Supply fleet of power assets, CUP and CHP plants. Work will include direct supervision of engineers, planners, maintenance supervisors, and the direct/indirect supervision of a bargaining unit work force, contractor personnel, consultants, technical advisors and others as deemed appropriate.
Positions allocated to this class report to a designated supervisor and work under general supervision. Work in this class is distinguished from higher classes by its lack of overall plant management responsibility, and from lower classes by its divisional managerial responsibility and emphasis on power, CUP and CHP plant maintenance.
To view complete description and to apply
visit here
.