Manager of Substation Operations - KUA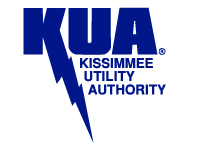 General Definition of Work
Management position that reports to the Assistant Vice President of Engineering and Operations. Directly oversees the planning, design, construction, operation and maintenance of all electrical substation facilities. Manages the Substation Maintenance and Relay work groups. Provides engineering support and training to other engineering personnel. Supervision is exercised over subordinate personnel. May assume the role of Assistant Vice President in his/her absence. Oversees all major electrical substation and relay projects. May assume project management functions over other projects as needed. Provides a wide range of technical leadership in transmission, distribution, substation, and planning engineering functions.
Typical Tasks
Manages all activities associated with the planning, design, construction, operation, and maintenance of substation facilities. Routinely provides oversight and interfaces with consulting engineers working on KUA substation projects. Responsible for the management of Substation Maintenance and Relay Division functions as it relates to electrical substations. May assist in the activities associated with the short and long range planning for the transmission and distribution system with respect to additions and/or modifications. Provide technical support to personnel in all areas of responsibility. Serves as KUA project manager for substation projects. May assist in project management of major transmission and distribution projects. Prepares related reports and presentations as required. Also functions as Subject Matter Expert for NERC compliance activities related to Bulk Electric System substation facilities.
Knowledge, Skills, and Abilities
Thorough knowledge of the principles and practices of electrical engineering. Knowledge of the principles and methods involved in the planning and operation of electric utility in the areas of transmission and distribution, protection and control, telecommunications and T&D system operations. Thorough knowledge of electrical substation design and construction. Knowledge in the use of computers. Ability to supervise and coordinate the activities of subordinate personnel. Ability to establish and maintain effective working relationships with all KUA employees, the public and associated business affiliates. Ability to communicate effectively, both orally and in written form.
Education and Experience
Graduation from an accredited college or university with a B.S. degree in electrical engineering or related degree. Five years of experience in operations and maintenance of substations and related equipment or similar asset maintenance experience in the electric utility industry. Supervisory experience preferred.
To view complete description and to apply visit
here
.