Manager, Quality Engineering - Digital and Technology - OUC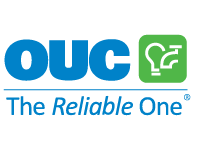 Job Purpose:
Defines and implements Quality Engineering Technology principles and practices across the Digital & Technology organization, including: defining the long-term vision of the Quality Engineering Capability; defining an actionable roadmap; executing against the roadmap to improve the reach of SQA testing across all D&T Products; and maturing the Quality Engineering team's capability and tools. Collaborates with Delivery Managers, Technology product Owners, Enterprise Architecture (EA), and Business Partners to foster a team atmosphere and promote alignment with Technology Products and EA. Serves as a trusted partner and expert in the Quality Engineering space, developing and promoting processes based on best practices and proven, previous successes. Leads the team to design and build an automated and reusable test case library, along with tests to validate requirements and functionality. Ensures quality of products and services deliverables while meeting the tight, aggressive release schedules.
To view complete description and to apply
visit here
.