Manager, Technology Delivery Management - OUC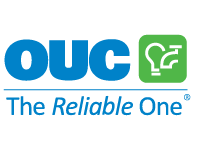 Job Purpose:
The Manager, Technology Delivery Management is responsible for delivering technology solutions programs in a highly cross-functional environment across multiple internal business units to support business capabilities and digital transformation. Defines scope, schedule, cost and quality standards for Technical Delivery Management capability and establishes processes, procedures, and guidelines to deliver quality end to end technology solutions. Works directly with corporate strategy and product owners to define short and long-term strategic plans and partners with Enterprise Architecture to provide input to the technology roadmap supporting the products. Maintains strong business partnerships and alignment, ensuring: successful execution of transformation programs in alignment with business strategy; delivery of stable technology products; and improvement of services to ensure business satisfaction.
To view complete description and to apply
visit here
.