Manager, Technology Operations Support - OUC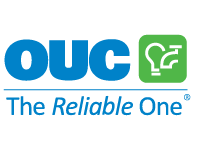 OUC – The Reliable One, an industry leader as the second largest municipal utility in Florida, is looking for qualified individuals to be part of our growing team. Our mission is to provide exceptional value to our customers and community through the delivery of sustainable and reliable services and solutions. We are looking for self-motivated, creative professionals to support achieving our vision of being an innovative solutions leader and the partner of choice.
We are seeking an individual for a position as a Mgr, Technology Operations Support in the Digital & Technology Division.
Job Purpose:
Responsible for leading the 24/7 services provided by the enterprise technology help desk and operations centers. Collaboratively defines and negotiates service level agreements, standards, and measures for quality and customer satisfaction requirements. Establishes processes to identify, track, escalate, resolve and report customer problems. Analyzes the technical performance and reliability of products, systems and services against identified industry standards to ensure customer satisfaction.
Oversees the daily activities of the operations center, to include areas of production, data control, operations, and operations support. Proactively interacts across IT departments and other business units to quickly resolve daily operational issues and assess critical business needs to determine the best process design, technical implementation, and cost effective solutions. Provides input and recommendations regarding business continuance issues and improvements to the operations of systems and processes supported.
To view complete description and to apply visit here.