Manager, Water & Sewer Preventative Maintenance - JEA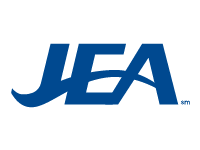 Incumbent is responsible for the preventative maintenance of all water, wastewater and reuse delivery and collection grids within JEA's service territory to ensure the maintenance of water pressure and supply for water and reuse customers and continuity of service for sewer customers. The associated functions include but are not limited to scheduling, planning, and execution of preventative maintenance programs and inspections, and coordinating with various internal and external parties.
Responsible for all phases of preventative maintenance and corrective programs to include planning, project coordination and equipment repair and rehabilitation for JEA water, reuse and wastewater systems.
Participate in the development, management and administration of O&M and capital budgets, ensuring caps are not exceeded.
Coordinate with Customer Response, project management and outside contractors with regard to water and sewer outages.
Responsible for JEA's gravity trunk line inspections.
Responsible for water service replacement installations.
Plans, organizes, assigns, reviews, manages and evaluates the work and performance of assigned staff engaged in the planning and execution of preventative maintenance projects associated with the successful operation of a water and reuse distribution and wastewater collection systems.
Provides leadership and example in meeting JEA's safety and wellness goals.
Inspects and manages work of all personnel, to include contractors, for compliance with established policies, procedures and practices.
Manages the effective use and administration of contractual services.
Participates in the development and implementation of operating procedures used in the preventative maintenance and corrective maintenance of water and reuse delivery and wastewater collection grids.
Prepares reports including but limited to weekly situational reports, monthly dashboard updates, outage reports, and sewer response reports Maintains records of construction and maintenance activities to be utilized in the planning and scheduling of work.
Responsible for compliance and development of DEP Corrective Management Operation and Maintenance program for sewer collection systems and water distribution systems.
Responsible for the coordination and administration of JEA'S Inflow and Infiltration committee/program.
Responsible for tracking and managing JEA's SSO Reduction Strategy program.
Responsible for administration of compliance with FDEP Clean Water Act.
Coordinates with Fleet Services and peer Managers to ensure adequate Fleet equipment is available.
Investigates and responds to customer complaints.
Participate in the development of community outreach communications relative to assigned operations.
To view complete description and to apply
visit here
.