Network Administrator - KUA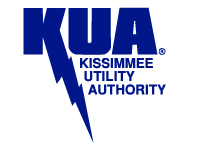 General Definition of Work
Supports internal and external data and telephony networks. Maintains all systems, applications, security, and network configurations. Troubleshoots network performance issues. Upgrades network software/hardware and installs patches. Provides technical support and guidance to users. Position is under the supervision of the Network Engineering Manager.
Typical Tasks
Monitors, maintains and troubleshoots all data and telephony network related devices such as routers, switches, firewalls, and network security devices. Manages Checkpoint firewalls, hot site failover connectivity, tests and evaluates data and telephony network systems to eliminate problems and make improvements.
Monitors and maintains wireless networks, VoIP devices and servers, call routing and recording systems, Internet connectivity hardware, redundant routing and switching equipment, firewall configurations and troubleshoots elevated issues. Assists Senior Network Administrator with routine repair/maintenance of all network-related systems and keeps detailed logs/reports on all systems for trend analysis. Maintains Active Directory, IP networking including DHCP and WINS, VPN's, and remote access. Face to face and remote technical support for internal and external customers, and after-hours support of data/phone networks.
To view complete description and to apply
visit here
.