Operational Technologies Network Engineer - City of Lake Worth Beach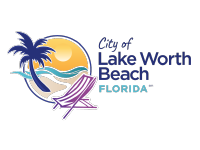 Salary Range:
$74,876.00 To 93,595.00 Annually


This Exempt Full-Time position is part of the Professional Managers and Supervisors Association (PMSA) based on a 40-hour work week with an annual salary range of $74,876-$93,595.
In addition, this position offers:
Vacation and Sick Leave Accruals
14 Paid Holidays
City of Lake Worth Medical Benefits that include Life Insurance, Dental and Vision coverage
Retirement Plan
SUMMARY
The primary role of the Operational Technologies Network Engineer is to administer, maintain and improve all critical infrastructure industrial control systems supporting the City's electric utility. This position involves the installation, configuration and compliance of SCADA, Human Machine Interface, network switches, routers, firewalls, virtualized servers, security and applications.
ESSENTIAL DUTIES & RESPONSIBILITIES:
The position involves managing and maintaining operational technologies including SCADA systems, VMware, Windows server, switches, routers, firewalls, and wireless radio systems. Document existing architectures, and update documentation as the modifications are made. Manage backups, replication and a disaster recovery plan. Implementing and maintaining best practices including compliance with government regulations.
QUALIFICATIONS:
This person must be able to work collaboratively with other members of the City of Lake Worth Beach staff, technology providers and contractors.
Ability to work independently and as part of a team depending on the assignment or situation.
Strong analytical and critical thinking, with the ability to identify opportunities that can improve efficiency.
A clear understanding of client/server technology and network architecture.
Good communication skills, including writing, speaking and active listening.
Self-motivated with the ability to prioritize, meet deadlines, and manage changing priorities.
EDUCATION AND/OR EXPERIENCE:
Recognized degree in Computer Science, Computer/Electrical Engineering, Information Technology or other technical field or a combination of related experience and education.
A minimum of 5 years in a technology field required.
CERTIFICATES, LICENSES, REGISTRATIONS:
Maintain current Florida driver's license.
CompTIA certifications are a plus.
WORK ENVIRONMENT:
The work environment requires frequently being in locations with medium and high voltage systems. PPE will be provided
To view complete description and to apply
visit here
.