Panel Set to Consider PSC Candidates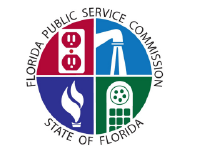 A state panel will meet in late July to discuss candidates for seats held by Florida Public Service Commission members Art Graham and Andrew Fay, whose terms will expire in January. Graham and Fay are among 10 people who have submitted applications for the $135,997-a-year utility-regulatory positions. The Florida Public Service Commission Nominating Council will meet online July 27, with a second meeting planned Aug. 31 in Orlando.
The council will review candidates, conduct interviews and recommend a short list of finalists to Gov. Ron DeSantis, who will make appointments. The 12-member nominating council is chaired by state Rep. Chuck Clemons, R-Newberry, with members also including Sen. Ben Albritton, R-Wauchula; Sen. Jim Boyd, R-Bradenton; Sen. Audrey Gibson, D-Jacksonville; Rep. David Silvers, D-Lake Clarke Shores; and Rep. Cyndi Stevenson, R-Saint Johns. Graham joined the PSC in 2010 after being appointed by former Gov. Charlie Crist and was reappointed twice by former Gov. Rick Scott. Fay was appointed by Scott.
Article reposted with permission from The News Service of Florida.