Power Plant Electrical and Instrument Technician – City of Tallahassee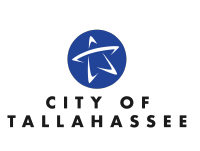 The CITY OF TALLAHASSEE has an exciting and rewarding E&I Technician opportunity for a highly motivated experienced utility professional. This is a highly responsible technical position that provides support to one or more of the Electric &Gas Utility's two generating stations: Arvah B. Hopkins Generating Station, located ~7 miles west of Tallahassee and Sam O. Purdom Generating Station, located in St. Marks Florida. The position is responsible for troubleshooting, routine, and predictive maintenance throughout the plant. The Hopkins Generating Station is a 500 MW gas and emergency oil-fired facility with a 300 MW GE F Class one-on-one combined cycle unit with duct burners, two 50MW LM6000, five 19.6MW each gas fired reciprocation engines, and two remote site 9.4 MW each reciprocation engines. The Purdom Generating station is a 250 MW gas and emergency oil-fired facility with a 250 MW GE F class one-on-one combined cycle generating unit and a Zero Discharge water processing facility.
More information on this position may be found at https://www.talgov.com/employment/hr-job-descriptions.aspx
ABOUT TALLAHASSEE
Tallahassee, located in the panhandle of the Sunshine State, is the capital of the State of Florida and within the metropolitan area is home to more than 365,000 Floridians. It is a dynamic and growing community that provides its residents with excellent amenities and entertainment that include award winning parks, coastal and other outdoor activities, excellent educational opportunities, festivals and sporting events, and much more.
The City also owns and operates an award-winning electric utility that is consistently recognized for its commitment to reliable cost-effective service, customer service, environmental stewardship, and safety. It is the 4th largest municipal electric utility in Florida and the 27th largest in the United States. The electric utility is responsible for operation and maintenance of the city's electric generation, transmission, and distribution system. Tallahassee's Electric & Gas Utility delivers reliable Electric and Natural gas service to over 125,000 Electric and 33,000 Gas customers within Leon, Wakulla, and Gadsden counties.
More information on the City's Electric & Gas Utility may be found at www.talgov.com/you.
ESSENTIAL AND OTHER IMPORTANT JOB DUTIES
Troubleshoots, repairs, calibrates and performs preventative maintenance on Distributed Computer Control System & Continuous Emission Monitoring System hardware. Installs, repairs and maintains a variety of plant equipment including, but not limited to, electrical bus and bus duct, dry and oil immersed power transformers, switchgear, power plant equipment, lighting systems and AC and DC motors. Performs maintenance on Distributed Computer Control System software graphics and database to include loop and ladder tuning and testing of power plant control systems. Maintains accurate and up to date instrumentation preventative maintenance schedules and calibration data on instrumentation, control systems and electrical equipment. Monitors, installs, and repairs steam and combustion turbine generator components. Maintains and repairs boiler, fuel, burner and safety management system devices and equipment. Plans, engineers, and implements various improvement projects to power plant control loops and related systems. Assists Power Plant Engineer with specialized turbine, boiler and auxiliary systems testing. Inspects, troubleshoots, repairs, calibrates, and maintains electronic, pneumatic and hydraulic power plant sub-systems. Performs preliminary assessment on pumps, fans, burners, air compressors, motors, and electric and pneumatic valves. May direct the work of apprentice level employees. Performs related duties as required.
Other Important Duties: Obtains quotes as needed for materials and supplies and maintains accurate records of same. Makes assessment of power generation controls, steam and gas turbines and reciprocating engines as needed. Maintains power plant communication and video systems as assigned. Operates heavy equipment as assigned. Performs related duties as required.
MINIMUM TRAINING AND EXPERIENCE
Possession of a high school diploma or an equivalent recognized certificate and completion of the
Electric & Gas Utility's apprenticeship program for Power Plant Electric and Instrument Technicians
covering power plant electrical, instrumentation and control systems; completion of an equivalent
external apprenticeship program and one year of journeyman level work experience that includes the
installation, calibration, testing and maintenance of power plant electrical or instrumentation and
control systems; completion of an electrical, electronics or instrumentation and control apprenticeship
program and one year of work experience in the same trade at the journeyman level; or an equivalent
combination of training and experience.
NECESSARY SPECIAL REQUIREMENTS
Must be medically certified to wear a respirator and pass a respirator fit test prior to employment.
Individuals in this classification are considered essential during emergency and storm situations and must be able to work 16 hours per day for extended periods of time and may be required to be away from their family.
Individuals in this classification must be available to serve on-call and are subject to having to work outside of their assigned shift/schedule to meet operational needs.
Must be able to distinguish between red and green.
Must possess a valid Class E State driver's license at the time of appointment.
An employee assigned to the Purdom Power Plant, or who may be occasionally required to have unescorted access to the Port Facility portion of the Purdom Power Plant, (as determined by the General Manager - Electric and/or the Director of such employee's department), must obtain Transportation Workers Identification Credentials (TWIC) within 90-days of employment, and must maintain such credentials throughout his/her period of employment in that capacity, as a condition of continued employment.
HOW TO APPLY
A completed City of Tallahassee employment application is required. A resume may be attached to the application but will not be accepted in lieu of a completed application. Applicants must apply on-line via the internet at http://www.talgov.com/hr/openings.cfm. If you have any questions, please contact the Human Resources Department at (850) 891-8214.
COMPENSATION AND BENEFITS
The City of Tallahassee offers competitive salary and benefits. Salary range for these positions will be $33.36/hr. to $41.85/hr. depending upon qualification.
In addition to competitive salaries, the City offers a full slate of benefits for its employees including a defined benefit pension plan, City contribution to a 401K plan, cafeteria style benefit offerings including Flexbucks, 12 paid holidays, personal leave, sick leave, and catastrophic leave.
The City of Tallahassee is an Equal Opportunity and Veteran's Preference Employer. If you have a disability requiring accommodation, as defined by the Americans with Disabilities Act, please contact the City's ADA Coordinator, in the Office of Diversity& Inclusion at (850) 891-8950 or at TLHADA@talgov.com. Preference will be given to veterans and spouses of veterans in accordance with Florida Statues 295.085.