Power Plant Sr. Mechanic/Operator - KUA
Date posted
April 21, 2023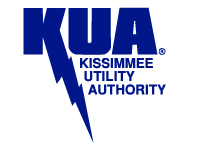 General Definition of Work
Leads, oversees, participates and performs difficult skilled and technical work involving the maintenance and repair of equipment associated with electrical power generation. Does related work as required. Work is performed under the general supervision of the Supervisor of Mechanics.
Typical Tasks
Leads and trains assigned staff responsible for performing a wide variety of skilled tasks. Inspects, repairs, operates and maintains mechanical equipment associated with power generation and water treatment. Maintains maintenance and repair records. Inspects and insures accuracy, completeness and quality of contracted work. Interprets blueprints, parts manuals and maintenance manuals. Observes and adheres to proper tag out and lockout of plant equipment and systems in accordance with clearance procedures, policies and practices. Complies with information provided on Material Safety Data Sheets for all products. Handles and ensures the proper storage of job related equipment, tools and products. Assists with cleaning plant facilities and equipment and general housekeeping. May be required to transport, mix, handle or use hazardous materials or chemicals. May be required to train and perform duties in emergency egress, accidental spill incidents, and other safety-related emergencies. Performs related tasks as required.
To view complete description and to apply
visit here
.