Principal Engineer/Principal Utility Designer - GRU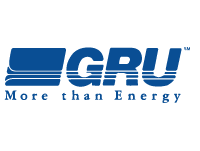 Gainesville Regional Utilities' (GRU) Energy Delivery Department is seeking an Principal Engineer with knowledge, skills and experience in the design and construction of transmission and distribution substations as well as the protection and control (including settings calculations and implementation for all major relay manufacturers, i.e., SEL, ABB, GE, Siemens, Beckwith, etc.) for generation, transmission and distribution systems. Has knowledge, skills and experience in generation, transmission and distribution transient analysis using appropriate engineering software (CAPE – Computer-Aided Protection Engineer or equivalent). Has a thorough understanding of the regulatory NERC PRC (protection and control (P&C)) standards. Has knowledge of the equipment maintenance, testing, and documentation requirements to be fully compliant with these PRC standards.
Gainesville Regional Utilities (GRU), the 5th largest municipal electric utility in Florida. GRU is a self-generating multi-service utility owned by the City of Gainesville. Our combined services make us the most comprehensive utility service provider in the state. We serve approximately 90,000 electric customers in the area and also offer natural gas, water, wastewater, and telecommunications services.
Gainesville is also known as one of the state's centers of education, medicine, cultural events and athletics. Numerous parks, museums and lakes provide entertainment for both residents and visitors. Because of our beautiful landscape and urban "forest," Gainesville is one of the most attractive cities in Florida. Learn more about the City of Gainesville at www.cityofgainesville.org.
To be considered for this position you must have a bachelor's degree in engineering from an ABET accredited educational institution and at least 8 years' experience as an electrical and/or controls engineer with fossil steam driven electric units and industrial gas turbines for power generation.
The ideal candidate will have mastered coursework in statics, dynamics, and mathematics, etc. and elective protection and control courses, to support a future position in the Substation and Relaying Division. Candidates will possess the ability to work independently after receiving specific and detailed instructions, as well as working with a diverse team, to creatively solve challenges associated with the electric distribution system.
To view complete description and to apply visit here.