Process Starts to Fill PSC Post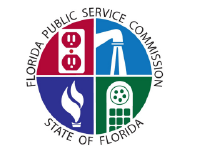 A state panel is moving forward with filling a seat on the Florida Public Service Commission that opened when Gov. Ron DeSantis last month appointed longtime Commissioner Julie Brown as secretary of the state Department of Business and Professional Regulation. The Florida Public Service Commission Nominating Council on Tuesday announced a March 19 application deadline for the job, which pays nearly $136,000 a year.
The council, chaired by state Rep. Chuck Clemons, R-Newberry, will interview candidates and provide a short list to DeSantis, who will make an appointment. The regulatory commission faces major issues in the coming months, including expected base electric-rate cases involving Florida Power & Light and Tampa Electric Co. DeSantis last year appointed former state Rep. Mike La Rosa, R-St. Cloud, to the five-member commission. La Rosa, who replaced former Commissioner Donald Polmann, began the job in January.
Article reposted with permission from The News Service of Florida.