Project Cost Specialist Senior - JEA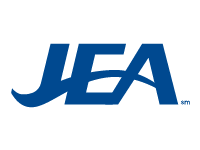 Under limited supervision, leads and trains others in forecasting project costs and estimating, preparing budgets and maintaining documentation for utility construction projects to ensure the project cost process is efficient, accurate and complete.  Job requires working knowledge of methods, procedures, processes and techniques of project cost development and analysis, sufficient to perform a broad range of complex professional activities.  Judgment is required to interpret, analyze and adapt methods, techniques and procedures to specific cases or problems because guidelines are not completely applicable to the work or have gaps in specificity.  Solves routine or recurring problems and identifies and suggests solutions to more complex problems.  Completed work is evaluated periodically for effectiveness in meeting requirements or specified results.  Work requires regular contact with people in other work groups and the public and frequent interaction with individuals in leadership positions.
Leads and trains others in project cost development to include, estimating forecasting, analysis and reporting tasks.
Establishes and implements procedures for estimating purchasing, cost tracking, reporting and controlling funding for construction projects.
May prepare highly advanced and complex technical project estimates.
May identify potential events which could significantly affect the project cost, determine the cost impact and recommends cost effective alternative solutions to project delays.
Processes, tracks and reports work orders, project costs and capital budget items.
Collaborates with engineers in various disciplines to make judgments related to the cost of work activities and identify cost savings opportunities.
Oversees estimating and cost analysis, project budgeting and cash flow forecasting.
Reviews forecasts of potential project budget overruns/underruns for efficient utilization of available funds, supplemental funding and allocation of funds to new projects.
Analyzes and maintains project quantities and man-hour reports, informs management of potential problems and suggests solutions.
Reviews and evaluates project proposal documents and specific work orders and determines the scope of the technical and construction work requirements.
Processes required documents consistent with Federal Energy Regulatory Commission (FERC), National Association of
Regulatory Utility Commissioners (NARUC) and JEA's accounting requirements.
Determines future personnel, material and equipment needs and takes necessary action to assure inclusion in the budget.
Conducts reviews of the cost group to identify areas of possible savings in the use of personnel and materials.
Directs and coordinates the activities of external consultants such as cost analysts and cost engineers.
Reviews spreadsheets, databases and other computerized records such as cost status, actual quantities installed, percent-complete and expenditures.
Performs other job-related work as assigned.
To view complete description and to apply
visit here
.