Project Engineer Transmission Planning - OUC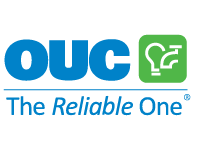 OUC - The Reliable One an industry leader and the second largest municipal utility in Florida committed to serving the community and the environment, is presently recruiting for a Project Engineer Transmission Planning to join the Transmission Planning Division.
In this role, you will be responsible for evaluating the electric transmission system for adequacy and reliability in accordance with applicable laws, regulations, industry and OUC standards. Perform power flows and studies and evaluate electric transmission system needs and characteristics for both long-term and operational environments.
OUC's mission is to provide exceptional value to our customers and community by delivering sustainable and reliable services and solutions. Click here to learn more about what we do.
The ideal candidate will have: 
Bachelor's degree in Electrical Engineering or related field of study from an accredited college or university or Master's degree in Engineering prefered
Registered as a Professional Engineer or Advanced Certification in Power Systems
Knowledge and experience in the following: 
o   Power Plant Operations (i.e. Real-Time, Tags, Schedules, Operators);
o   Construction of Power Lines
o   Short Circuit concepts, Protective Relaying and system command and control;
o   Familiarity with line, transformer and generator modeling concepts;
o   Relevant NERC standards and FRCC procedures and NERC Reliability Standards;
o   Transmission Planning Software Applications (PSS®E, PowerGEM Tara, associated scripting languages);
o   Short Circuit and Stability Analysis;
o   Relevant FERC Orders and OUC's Open Access Transmission Tariff;
o   Electric System maps and one-line diagrams, overcurrent protection diagrams/charts; 
OUC EMS and Supervisory Control and Data Acquisition (SCADA) system
o   Open Access Technology International (OATI) products (i.e. WebTrans, ETag, Oasis, etc.);
o   Related industry, organizational and departmental policies, practices, and procedures; legal guidelines, ordinances, and laws;
Ability to translate NERC standards and FERC material into procedures and develop compliance material to support it;
Read and understand engineering drawings and specifications, and OUC distribution system maps;
OUC Total Rewards package includes to cite a few:
 Competitive compensation
 Low cost medical, dental benefits, and paid life insurance premiums with no probationary period
 Retirement benefits include a cash balance account with employer matching along with a health reimbursement account
 Paid vacation, holidays, and sick time
 Educational and professional assistance programs;
 Paid memberships in professional Associations;
 Paid conference and training opportunities
 Free downtown parking 
Click here to view our Benefits Summary.
Salary: $88,000-$110,000
Other Sr. roles may be available depending on qualification and experience. 
To view complete description and to apply
visit here
.