Public Power Communities Receive "Building Strong Communities" Awards; COVID-19 Assistance Programs
Date posted
November 2, 2020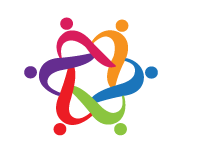 The Florida Municipal Electric Association (FMEA) today recognized 22 public power utilities with "Building Strong Communities" awards for their efforts to provide their local communities extra services and programs above and beyond what they normally supply.
The awards were announced at the FMEA Energy Connections Virtual Conference, which runs through Friday.
Winners were selected for community programs that included: environmental improvement, community education, public safety, charitable donations and sponsorships and other special services, such as lighting ball fields and playgrounds, parade and festival participation and building car and phone charging stations.
Efforts related to the COVID-19 pandemic were also recognized. Public power utilities across the state suspended disconnects for unpaid bills, waived late and reconnect fees and offered payment assistance plans to help customers financially impacted by the pandemic.
"Public power utilities have always been community-focused and invested in programs that give back to their communities. This year, with the pandemic impacting nearly every facet of our daily lives, public power utilities have found many ways to assist their communities during this difficult time. From easing financial hardships for customers to providing distance learning resources to students and teachers to providing food for those in need, public power utilities have stepped forward to help community members navigate the challenges COVID-19 has brought," said Amy Zubaly, FMEA Executive Director. "We thank all the winners for doing what they do best by putting the community they serve first."
This year's recipients are:
Beaches Energy Services
City of Blountstown
City of Bushnell
City of Chattahoochee
City of Homestead
City of Lake Worth Beach
City of Leesburg
City of Mount Dora
City of Newberry
City of Quincy
City of Tallahassee
City of Wauchula
City of Winter Park
Fort Pierce Utilities Authority
Gainesville Regional Utilities
JEA
Keys Energy Services
Kissimmee Utility Authority
Lakeland Electric
Ocala Electric Utility
Orlando Utilities Commission
Utilities Commission of New Smyrna Beach