Public Power Crews Headed to Alabama to Assist with Power Restoration Efforts Following Sally
Date posted
September 16, 2020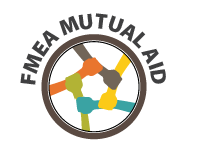 Prior to Hurricane Sally making landfall earlier this morning, the Florida Municipal Electric Association (FMEA) coordinated with public power utilities from across Florida to send mutual aid to assist with power restoration in Alabama. Crews from the City of Tallahassee Electric Utility, JEA in Jacksonville and the Utilities Commission of New Smyrna Beach, will head to Foley, Alabama, to assist Riviera Utilities. Additionally, crews from Gainesville Regional Utilities and Orlando Utilities Commission will travel to Fairhope, Alabama, to assist the City of Fairhope Electric Utility. A total of 90 Florida public power personnel are expected to arrive in Alabama tomorrow to assist their fellow public power communities.
Three weeks ago, crews from seven public power utilities went to Louisiana to provide mutual aid support to six public communities following Hurricane Laura.
"Public power communities are always ready to answer the call for mutual aid assistance. Just three weeks ago, each of the utilities now headed to Alabama also sent crews to Louisiana to provide aid after Hurricane Laura. It really demonstrates the level of dedication public power communities have to one another. Public power personnel across the nation take great pride in providing mutual aid and we are incredibly proud of our members who are sending help to Alabama so that those affected can get their power back on as quickly and safely as possible," said Amy Zubaly, FMEA Executive Director.
The health of mutual aid crews providing assistance during a pandemic will continue to be a top priority. Additional precautionary measures and health guidelines for mutual aid crews have been put into place. Crews will undergo routine health screenings, including temperature checks, to confirm they are fit for duty. They will also maintain social distancing during daily briefings, in their lodging accommodations and during mealtimes, and will also wear proper PPE.
Mutual Aid Agreements enable electric utilities to call on each other for emergency workers and supplies. Public power utilities across the country benefit from the strong network of mutual assistance partners through the American Public Power Association. These dependable connections have created a reliable system where member utilities both request and offer assistance when in need. FMEA is proud to serve as the mutual aid coordinator for Florida public power utilities.