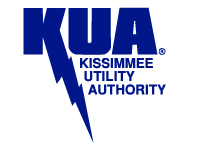 General Definition of Work
Receives customers and visitors at KUA's administration building.  Directs customer and visitor traffic to appropriate KUA personnel or departments.  Assesses visitor needs and directs them accordingly.  Notifies KUA departments of package and visitor arrivals and escort requirements. Works under direct supervision of the Customer Service Supervisor.


Typical Tasks
Receives and makes initial greetings with walk-in customers, visitors, and vendors.  Quickly assesses service and business needs and directs customers and visitors to appropriate KUA staff and departments.  Maintains the daily tracking reports for lobby walk-in customers.  Maintains visitor and vendor security log-in sheets and badges.  Distributes and collects visitor badges as necessary.  Responds to general business and service inquiries.  Answes non-complex account and billing questions.  Responsible for recording all carrier package deliveries to the building and contacting the appropriate department(s) for distribution.  Maintains the cashier delivery log.  Performs other clerical or customer service related projects as directed.  Responsible for reporting safety and security risks for matters or incidents in the main lobby area.  Performs other job related duties as required.


Knowledge, Skills, and Abilities
Must have demonstrated knowledge and excellent skill sets for performing receptionist duties and practices.  Ability to professionally greet and interact with all customers and visitors in a pleasant and professional manner.  Must have excellent listening skills.  Must have an approachable demeanor and pleasant attitude.  Must have the willingness, enthusiasm and motivation to help and assist others.  Must have the ability to communicate clearly and concisely.  Must be able to quickly learn and understand general KUA business and service information and accurately convey the information to customers or visitors.  Must be able to work in a fast paced high visibility, high pressure environment.  Must be flexible and able to multi-task.  Must have a keen sense of awareness for lobby customer presence and the general lobby surroundings.  Must be able to skillfully assess visitor needs and make decisions to appropriately direct them.  Must be able to follow work instructions and directions.  Must have experience working with Microsoft Office programs.  May be required to lift or displace up to 10 pounds.
Education and Experience
High school graduate or GED required with some business experience.  Valid Florida driver's license desired.  Bilingual skills desired.