Reginald Hardee Internship - Apprentice Lineman I - KUA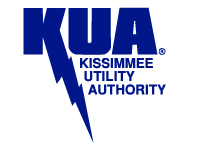 General Definition of Work
Performs routine unskilled and semi-skilled work assisting Electric Line Workers in the performance of their work. Work is performed under immediate supervision.
Typical Tasks
Supplies line workers with materials and tools while they are involved in line work activities. Checks location of existing utility lines to ensure safe installation. Prepares pad sites, conduit, and related materials for installation. Sets pad-mounted equipment, installs underground cable, and makes terminations. Digs holes and trenches for the installation of poles and underground lines. Prepares transformers, cut outs, cross arms and street lights for use in overhead line work. Stock trucks with required material, supplies and tools. Cleans and repairs tools regularly. May be required to be on standby for trouble calls outside of normal working hours. Must be available to respond immediately following storm events and other emergencies impacting the electric system. May be required to work nights and weekend shifts. Employee is expected to advance through task system to become classified as Lineman. Ability to lift or displace up to 100 pounds. Performs related tasks as required.
Knowledge, Skills, and Abilities
Some knowledge of electric line construction and maintenance and the job hazards. Ability and willingness to learn to set poles, string wire and do related work. Ability to perform manual labor. Ability to follow oral and written directions. Ability to observe safety rules and regula­tions. Strength to perform manual work and stamina to withstand working under adverse weather conditions. May be required to work in confined spaces. Ability to learn to climb poles. Ability to work well with others. Ability to deal tactfully with the public.
Education and Experience
High school diploma or GED required.
To view complete description and to apply
visit here
.